2022 Seven Rivers Regional Competition
Wave Robotics competed at the 2022 Seven Rivers Regional, March 31–April 2, 2022
From March 31st to April 2nd, 2022, Wave Robotics traveled to the 2022 Seven Rivers regional competition in La Crosse, Wisconsin, to compete with 45 other teams for a chance to earn an invitation to the Championships.
This competition was a fantastic learning experience for the team, which hadn't been able to attend this (or any!) regional in two years.  
We had a good pit set up and we were one of the first teams to pass inspection. We were ready and on time for our first match, which bode well for the competition.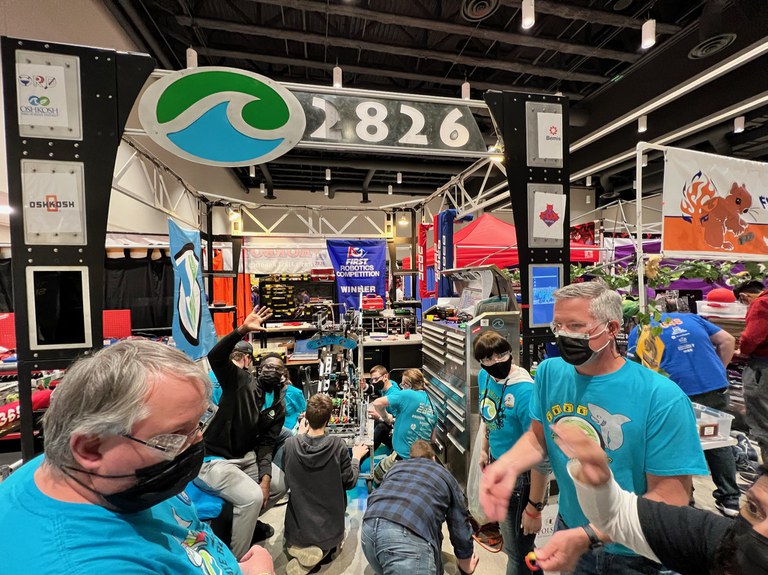 During Competition
In all, there were 85 matches. Throughout the competition, our team members and mentors worked tirelessly in the pit to make sure our robot would be in good shape for its upcoming matches.

During the competition, we encountered problems but we made repairs and adjustments to our strategy accordingly.  Because our robot was initially over the weight limit, we had to remove components, including a camera which would have helped our drive team line up the robot for shooting. The lack of camera also made it more difficult to line up the robot for climbing. 
During a match, another robot hit ours and broke the radio, but we were able to replace it. 
Several times, our robot was able to climb successfully onto the highest rung, earning the most points for that phase of the challenge.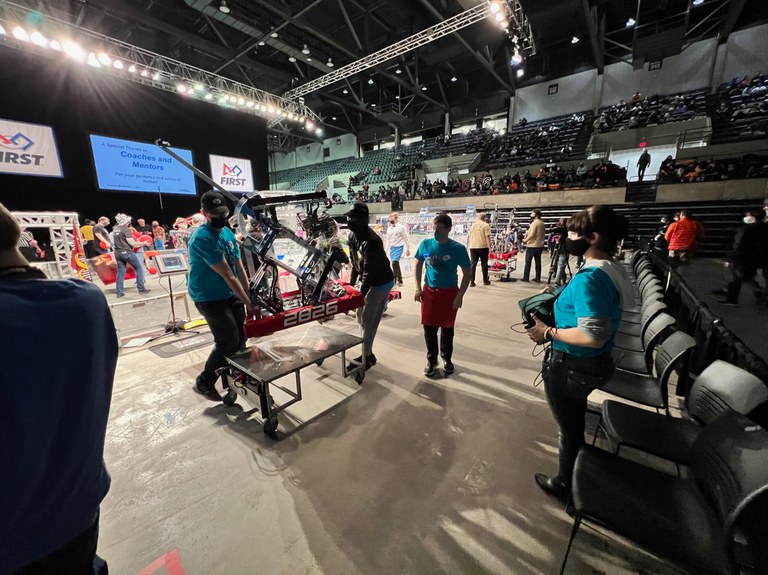 Competition Results
We earned two peer awards, given to us by other teams: the Outside of the Box Award, and the Most Magnificent Mechanism Award.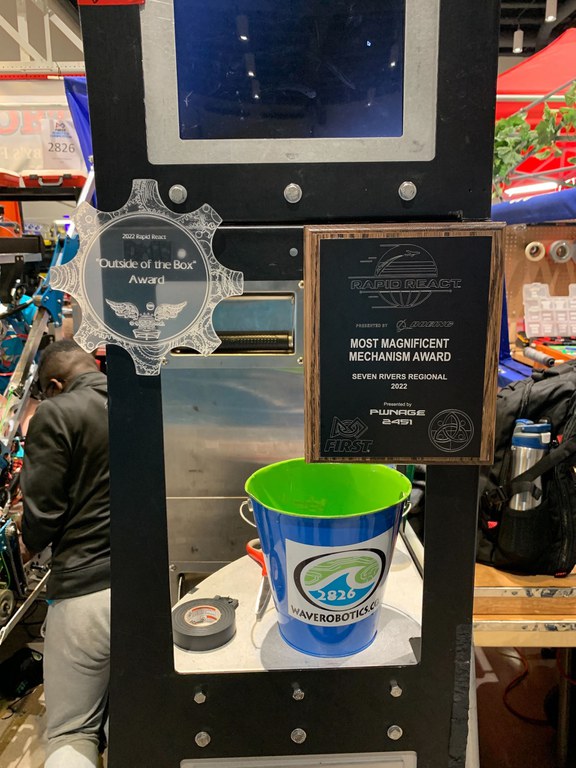 Unfortunately, we ended up placing 33rd out of 46 teams after the qualifying matches.
We wanted to demonstrate to other teams our robot's already notoriously spectacular climbing ability, but the practice field was too different from the game field. Sadly, because we were unable to demonstrate this ability, we were not selected for alliances that participated in the final matches, and we were not able to score an invitation to Champs.
However, during the award ceremony, we were given the Excellence in Engineering award, and one of our team members, Hannah Chung, was named a Dean's List finalist!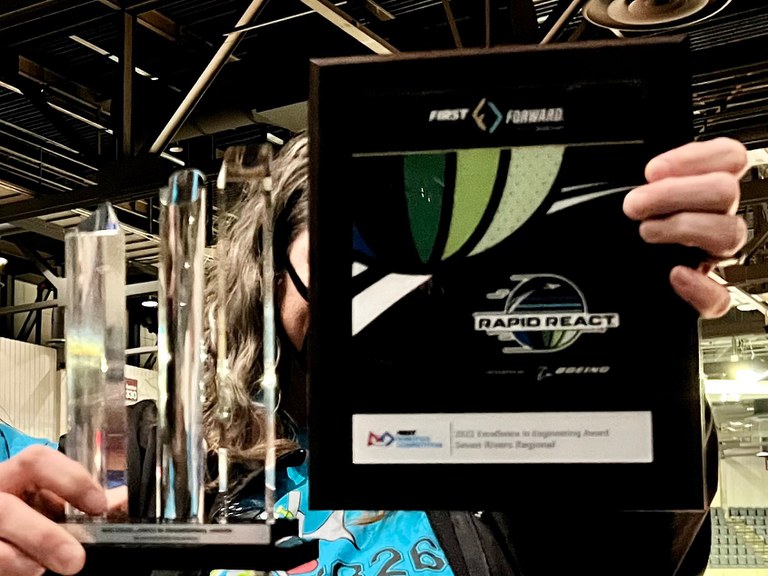 What's Next?
During our off season, we will attend the Lakeshore Invitational on July 16.  We plan to prepare for this by continuing to fix the robot and improve its condition.  
We will adjust our puncher, redesign the intake so it can be more efficient, build a better battery mount, improve our autonomous, and above all focus on speed and accuracy when driving the robot.  We will also practice with a new drive team, since our graduating seniors will be leaving for college.  
We hope to use this opportunity to open students up to new subteams and teach them how to drive and operate the robot.  Overall, this summer will be very busy for the team so we can prepare for the upcoming scrimmage and 2023 season!