Jr. Lego League (Grades K-3)
Jr. Lego League captures young children's curiosity and directs it towards discovering the wonders of science and technology. The program features a real-world scientific concept to be explored through research, teamwork, construction, and imagination. Guided by at least two adult coaches, teams use LEGO bricks to build a model that moves and develop a Show Me Poster to illustrate their journey and have the option to showcase their project at the FIRST Lego League Tournament at Oshkosh North in December.
Teams:
Jr. FLL students and parents are recommended to pre-form their own teams comprised of at least two adults and up to six students or they may coordinate with other interested parties during registration day to form a team.
Each team must have two adults designated as coaches specified upon registration and must submit background check information to the ORD and through FIRST's Youth Protection Program (YPP)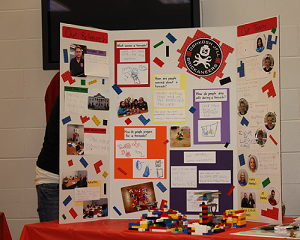 Registration: