Welcome
Wave Robotics (Team 2826) is the Oshkosh, Wisconsin, USA, team participating in the First Robotics Championship since 2008
Welcome to the 2023 Season!
The Wave subteams have started meeting in person for the 2023 season! They've all been working hard in the Sharktank here at Oshkosh North. Meetings are held every Tuesday and Thursday from 6 to 9pm. 
For new students:  Please check out this page for more information on the different subteams and the Wave program itself!
Make sure to check back later for more updates!
Chairman's Award
This is our team presentation for the Chairman's Award
Support Wave Robotics
Resources and Forms for Current Members
Looking for documents and forms? You can find them in our
For Members
section.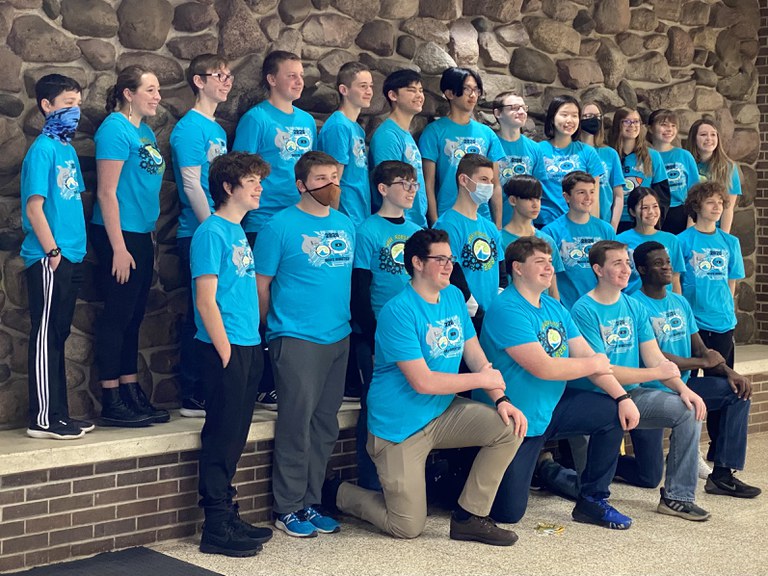 Wave Robotics began in 2008, with the goal of providing STEM opportunities to students through the FIRST Robotics program
. A goal of Wave Robotics is to
retain
students in the local area as they enter employment.  
Since then, Wave Robotics has expanded to offer K-12 programming in FIRST programs, camps, and different outreach and demonstration initiatives
.
There are over 150 students and 40 volunteers engaged in Wave Robotics program! And thousands more students
are
impacted
with our outreach and Lego League competitions.
The program has
steadily
expanded to offer new opportunities, and we are always looking for volunteers
. Please visit our
contact page
if you
are interested
in volunteering!